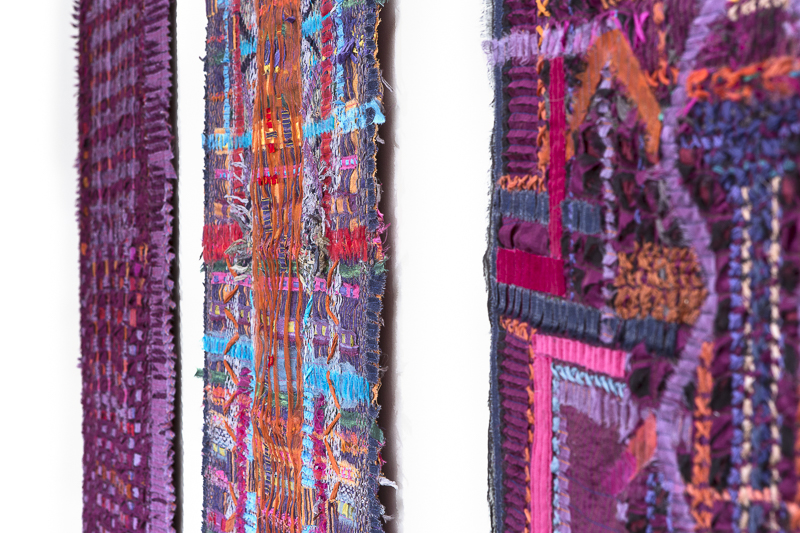 European Craft Exhibition in Kuwait 2019
I am delighted to announce that I have been chosen to represent Scotland and the United Kingdom at the prestigious European Craft Exhibition Kuwait. A total of eighteen countries will be participating in this Exhibition. Only one artist was chosen from each country as selected by the World Crafts Council (WCC) Europe Board Members. The selection process was based on the quality of work and skill and on an overall representation of different craft disciplines.      
This exhibition has been organised by the World Crafts Council Asia Pacific Region (WCC-APR), in collaboration with the National Council for Culture, Arts & Letters (NCCAL) and hosted by the Government of Kuwait. The exhibition will take place during the 25th Qrain Festival at the National Museum Gallery in mid-January 2019.
Six of my embroidered artworks will be on show in the Museum. These are: "Millennium Kilt No.7", "Static Dynamic", "Nirvana", "Happiness", "Imperial" and "Reflections". The European Craft Exhibition will be the first time that these artworks have been exhibited in public. I thought long and hard about which of my embroidered art pieces to display. I decided upon the chosen works as I felt they best represented my "Slash and Show" style, my love of colour, and if I might put it thus, the mastery of the craft of my art. 
In addition to having been invited to display my artworks, I am singularly honoured in that I have been asked to present a lecture on my career and the inspiration for my art to an audience in the auditorium of the National Museum Gallery. 
I am very much looking forward to my visit to Kuwait and to participating in the European Craft Exhibition. It will be a truly memorable experience and one I will be very happy to share with you in my next post as soon as I return.
Photo credit: Gregor Reid