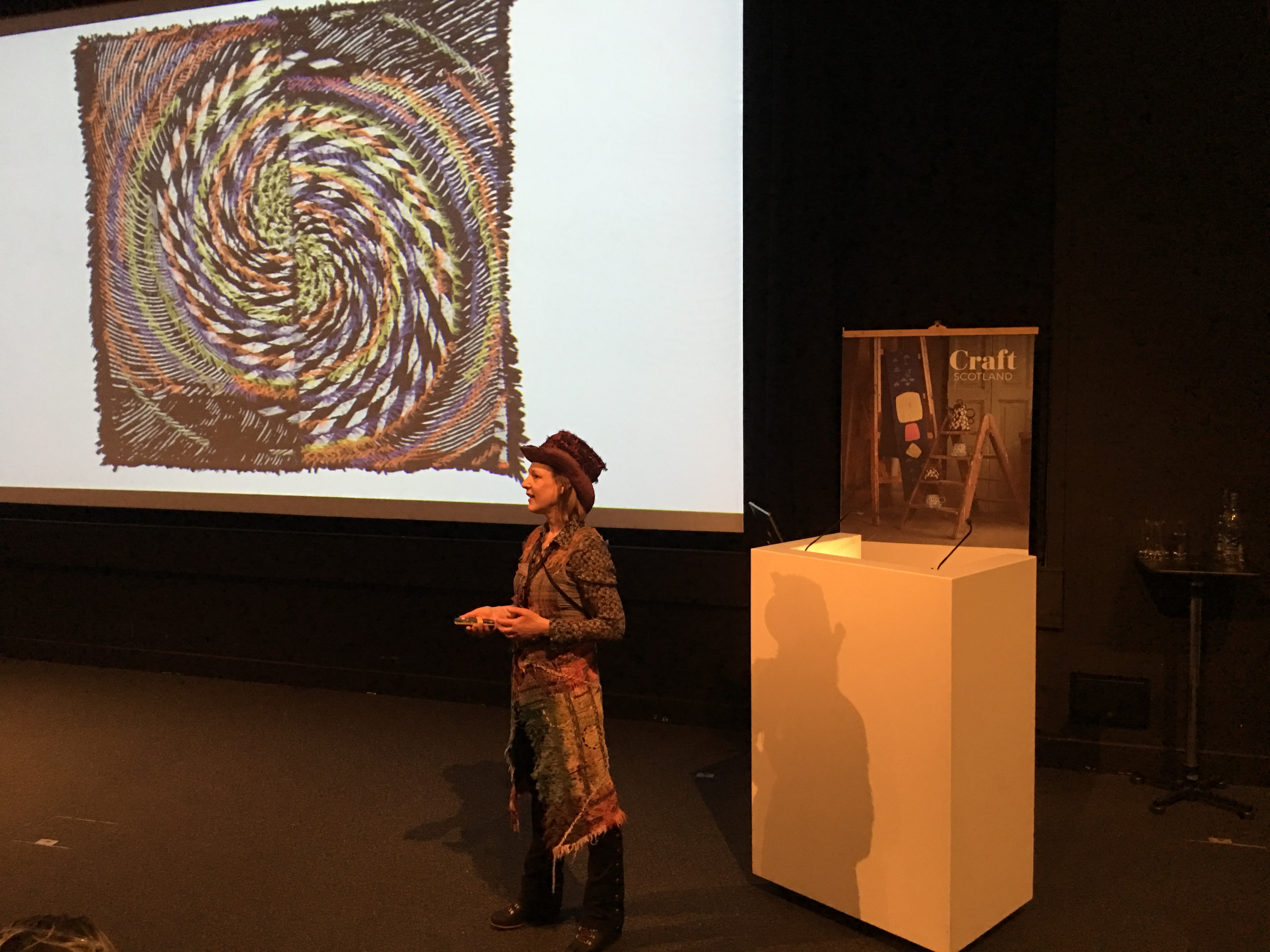 Craft Scotland
The International Craft Scotland Conference – New Ways of Seeing
The Craft Scotland Conference, 2018, in partnership with National Museums Scotland, was held in Edinburgh on the 7th and 8th of June.
The theme for this year's conference was "New Ways of Seeing". The invited guest curator was Rose Watban, formerly the Senior Curator of Modern and Contemporary Design at National Museums Scotland. Rose has been responsible for curating many international exhibitions for the Museums. For the Craft Conference Scotland, 2018, she brought speakers from Norway, USA, England and Scotland.
Rose invited an inspiring blend of artists: a furniture designer, textile artists, a jeweller and a metalsmith. Lars Sture, the curator from "Norwegian Crafts", gave a speech. It was fascinating to see and hear about the work coming out of Norway and how "Norwegian Crafts" promote their makers on the international stage. Also present were Sarah Kettley, Head of Design from Edinburgh School of Art, and Celia Jociey, the head of Dovecot studios, Edinburgh, each of whom gave an absorbing speech. 
Rose Watban put together a most successful conference. Each speaker gave the audience an insightful view into the way they create, find ideas and execute work. They spoke, also, of their backgrounds, family and creative lives.
I stood up on the morning of the second day, having felt apprehensive the night before. I rewrote my introduction that morning and delivered a performance speech straight from my heart. 
We all certainly delivered a "New Ways of Seeing" or, perhaps, it should  read, a "New Ways of Feeling". Whatever the title, it was an inspirational conference and I am so pleased to have played a small part in its success.
At Craft Scotland Conference 2018 I had the opportunity to display and discuss my work "Nirvana", please click here to view.